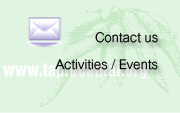 Tapioca varieties
HB 80
HB 60
KU

50

Rayong
Variety
Characteristics
Outstanding Features,
Weakmesses




Huay Bong 80 is the latest (2008) cassava cultivar from TTDI and Kasetsart University with similar fresh root yield to Huay Bong 60, but has higher root starch content. Its plant architecture is so designed that it withstands higher plant density and fits to existing mechanization. This cultivar has been registered under the Thai Plant Varieties Protection Law [B.E.2542 (1999 AD)]. The cultivar's name is given, under the patronage, by HRH Princess Maha Chakri Sirindhorn to commemorate the 80th birthday of the King.
Characteristic  :

Huay Bong 80 has similar fresh root yield potential as Huay Bong 60, but has higher root starch content. Smaller plant and a few branches enable the plant to withstand higher plant population. Additionally, its compact root structure is suitable for machine harvest. It is expected that Huay Bong 80 would be widely adopted for modern cassava production under narrow spacings and mechanization.
Pedigree : Rayong 5 x Kasetsart 50



Table 1  Yield of recent cassava cultivars from 51 trails during 1999-2006.
| | | | | | |
| --- | --- | --- | --- | --- | --- |
| Cultivars | Fresh root yield (ton/ha) | Root starch content (%) | Dry matter content (%) | Plant weight (ton/ha) | HI |
| Huay Bong 80 | 31.03 | 27.6 | 39.0 | 16 | 0.65 |
| Huay Bong 60 | 31.35 | 25.8 | 37.3 | 19 | 0.62 |
| Rayong 5 | 28.88 | 24.5 | 37.5 | 16 | 0.63 |
| Kasetsart 50 | 29.91 | 25.8 | 37.4 | 20 | 0.60 |
| Rayong 72 | 30.50 | 22.4 | 34.0 | 13 | 0.70 |
Huay Bong 80
Planted in 43 ha/plot in Chon Buri in 2006
Fresh root yield  45.6 ton/ha,   Root starch content  27%